The shed business is growing rapidly in Bunbury, just as the city itself has been. From the huge increase in suburbs to the large growth in various industries, the need for storage buildings, garages, and industrial workshops is growing right along with everything else.
About Sheds Down South Bunbury
Sheds Down South builds the best Sheds Bunbury has to offer. We are a local company with a great team of well-trained craftsmen that have a vast amount of knowledge and experience with every product we use, and every different type of building we construct.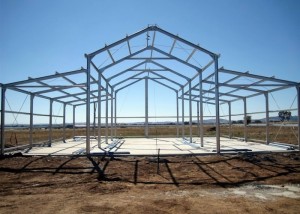 We understand the specific needs to construct a structurally sound building in the face of our local environmental conditions. We use the highest grade Australian materials to build you the next addition that you've been dreaming about adding to your property.
Our designers are the best! With multiple years of combined construction experience, our designers know every path to take to get through all the red tape. Adding a new building to your property can sometimes come with many road blocks, but our team can turn the whole process into something more like enjoying a nice warm breeze with an ice cold VB in your hand.
Our awesome staff here in the office is praised by our customers for their willingness to make their projects a smooth and seamless operation. We do everything we can to take care of our customers, whether its schedule changes or project modifications. The customer service that you will find with us is more than good. It is the best in Bunbury. Give us a call, and see for yourself.
Why our sheds?
Every shed company is going to claim that they have the best, strongest, most awesome product line that this world can offer. But unless you have the money for stainless steel, or titanium, that just isn't true. What Sheds Bunbury has to offer is something that you won't find anywhere else.
Beyond using Australia's highest grade construction materials, you can be assured that every piece of your new project will be installed with skill and precision. What good are the strongest materials around if they are put together by a crew of shmucks?
Professionalism is so important! And that is exactly what we bring to the table. Whether you are talking to Joe while he is drilling the anchor holes into the concrete, or one of our designers shows up at your door to go over some plan changes. You will be treated with respect and left knowing that every single person on the Sheds Bunbury team cares about you, takes pride in their work, and is an expert on all of their job tasks.
Value, the most important thing to our customers. Value is what we want to offer you. Without it, we can't compete. That is why we strive to bring you the best sheds at the very best price. And this is done with hard work and efficiency. Over many years of supplier and delivery relationships, and decades of rolling with the punches, we have been able to streamline all of our processes in way that that cuts cost to us and to you, bringing you the value that you've been looking for in a shed company.
What makes our sheds better?
Other than the quality that our craftsmen put into their work, there are a few things that make our sheds better, the material we use and the ability for you to customize. Sheet metal and beams, joints, paint, wood, layout and design, are all very important factors that set us above the rest. Cheap paint starts to chip, weak bolts rust and corrode, bad wood warps and bends, and cheap metal just doesn't last. That is why we only provide you with the strangest most durable materials available made right here in Australia.
Our sheds will increase your property value! Every man loves to add something to his home. And we know all too well that if it isn't done right and it wasn't done well, it will cost you more than just the upfront price. That is why we strive to make sure that your money is well spent, and will come back to you in the form of equity. We frequently hear from past customers about how the carport or garage that we built for them has paid for itself when the decision was made to sell the property.
Sheds Bunbury's favorite thing about what we build is that no building is ever the same. We custom fit everything to you and for you. If you want something that is going to match your house, we can do it, if you want something that is going to stand out and draw attention, we've got it covered! Not only are our garages, workshops, and carports built to last, but they are built tailored to your personal wants and needs.
And of course, if you are just looking for something simple, we have a huge selection of pre-fabricated designs that can be on your property and ready to use in no time.
Types of sheds we offer
We offer anything you can imagine, from a small backyard studio, to a brand new parts warehouse, residential or commercial, private or public, we can do it all.
Industrial workshops– are great for any trade company, electricians, plumbers, framers, welders. We can help you find out exactly what you need and even add to it for future growth.
Barns– Anyone who has a farm needs a barn. Whether it is to protect your cattle, equipment, or feed from the elements. Why not have a barn that will be around for your children's children? Durability comes standard with everything we build.
Garages and carports– We do a large variety of these, whether you want a standalone, or something attached to the house, something just big enough for one car, or huge enough for ten trucks. We can build it, and make it look great!
Sheds, shacks, studios, or storage space– Sheds Bunbury can literally build you whatever you have in mind, whether it's just a roof with four walls, or a personal art studio with electrical outlets and air-conditioning.
Give us a call today, and when you're ready, we'll be headed your way!